Legendary Exteriors provides professional roofing and siding services in London Ontario. Contact us today to receive a free estimate for any of the following services: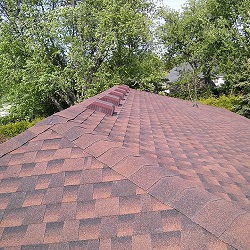 New Roof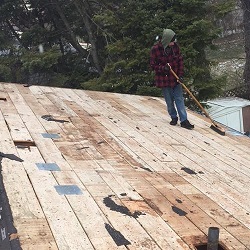 Roof Replacement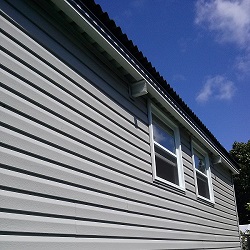 Siding Installation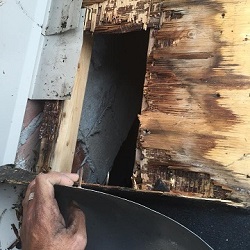 Leaking Roof Repair
Get A Free Quote Now!

Request a Free Quote Today
Policy: Your information is 100% secure.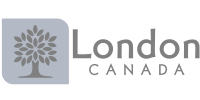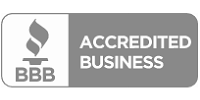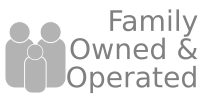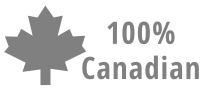 An excellent experience with a friendly professional crew! We needed a new roof and I interviewed MANY local companies before choosing Legendary Exteriors. From the beginning Justin was fantastic to work with. He answered all my questions and did not pressure me to sign anything! We took our time deciding who to hire for this very big investment and I am so happy with our choice. The crew were quiet and respectful which was greatly appreciated as we have young children. They cleaned up and made sure nails and debris were in the garbage not in our feet!! The roof looks fantastic and I would hire them again in a minute. We have recommended them to many other families.

Why Choose
Legendary Exteriors 

to Install Your New Roof?

You'll be choosing a local, family-owned company that is 100% committed to your satisfaction.
15 Year Workmanship Warranty
Most roofing companies offer 5 year warranty. We are going to triple that during this special promotion.
Open & Honest
We've just been nominated for the BBB business integrity award – We live and die by our reputation!
Quiet & Respectful
We clean up everything after we've finished. Don't worry about nails or debris.
Get a Great new Roof with 15 Years Warranty
Request a free quote today and get an extended 15 year workmanship warranty (3x longer than the industry standard)

Why Your Choice of Roofing Company is
Extremely

Important

Your home is your biggest asset, don't leave it to chance.
Silent Killers
Bad roofs can cause leaks that don't get noticed until years later costing thousands in damage.
Unlicensed
Companies without insurance or safety training could leave you liable for any accidents.
Noisy and Disruptive
The last thing you want is upset neighbors due to loud and rude workers.
With our 15 year workmanship warranty, you can be sure that this wont happen to your Home.
Request a free quote today and get an extended 15 year workmanship warranty (3x longer than the industry standard)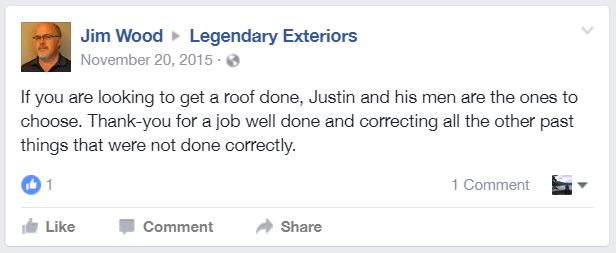 Step: 1
Request a free quote. We'll get in touch within 24 hours and arrange a time to come visit your home.
Step: 2
We will come out to your home and discuss the best solution that fits your needs.
Step: 3
Our highly trained professionals will come install your new roof and make sure your house stays warm and dry.
Testimonials From Our Better Business Bureau Page
I can't say enough good things about our experience with this company. The owner promptly responded to my inquiry and came out the next day to give us a quote (by contrast, one competitor never responded, and another took weeks to send us a quote), and recommended adding vents to our roof and explained why. When it was time to start the job, the crew showed up promptly, did a great job, cleaned up scrupulously before leaving each day, and were pleasant, and as unobtrusive as possible. We're very pleased and wouldn't hesitate to recommend their services. (In fact, they were recommended to us by a neighbour, whose roof they replaced several years ago.)
We had a great experience with Legendary Exteriors. In the fall of 2016 we contacted 5 BBB Accredited Roofers for a quote to replace the shingles on our house. Of the 5, only two made an appointment to come by and discuss the work with us, and Justin was one of those two appointments. After doing a complete examination of the roof, he gave us a quote and made a couple of no-pressure suggestions on things such as additional roof vents that we should consider. He spent as much time as we needed to give us a full understanding of the job, and of the materials he would be using. He even sent us some addresses of houses he had done so we could see the various colour of the shingles. In the spring of 2017, Justin and his crew showed up on the scheduled day to begin the work. It took only two days of work (there was a rain delay between work days) to complete the job, just as had been estimated. We were very impressed by the Legendary crew – they were courteous and polite, and seemed very much aware that they were working in a residential neighbourhood. They took great care to ensure that garbage and construction debris was cleaned up immediately. At the end of the day several of the crew made an extra pass around the yard just to make sure everything was picked up. Justin even explained what was necessary to register the work for warranty purposes. We were very happy with the work. And remain so two weeks later as we submit this review.
Justin and his team worked extremely hard at replacing our roof, and the workmanship after completion was A+. Justin is very courteous, and listens to all our concerns. He met every one of our expectations, plus more. We highly recommend Justin and his crew with Legendary to do your roof. You will not be disappointed.
Justin and his crew are second to none with workmanship and professionalism. We were impressed with the attention to detail. Justin is always available and attends every work site to work along side his crew. We were impressed from start to finish with the roofing job!!
We found Justin and his employees to be of the highest quality in workmanship. His team were very hard working and did an excellent job, we would not hesitate to recommend him to anyone who is looking for an exceptional roofing job. Great Job A++++. Dwight & Marie
We are extremely happy with Justin of Legendary Exteriors. We first met Justin in August of 2016 when we came home during a really heavy rainstorm to find water pouring in through the light fixtures in our upstairs bathroom. We took the drywall apart to find a huge hole in the plywood of our roof (in our home we bought 18 months prior, and were told the roof was only 8 years old.) I contacted Justin, and he came that same evening to take a look at it. He took the time to figure out the problem and explain everything to us in detail, and assured us he could fix it no problem, which he did… for a lot less money than we thought it would be for a repair! our second encounter with Justin was in March of 2017 when we had a windstorm that ripped some shingles off of our roof. Once again, Justin was here the next day to repair the roof. Upon further examination it was evident that we NEEDED to replace the roof. Justin gave us a quote for the roof and explained the quality behind the materials of the roofing system that he uses. His price was very reasonable, and we knew that he would stand by his work. He even helped pick out the colour, which turned out fantastic. Justin and his crew were very respectful of our home and our neighbours. It is evident that Justin and his crew take pride in the work that they do, and they take the time to do a quality job. We would definitely recommend Legendary Exteriors!
Fantastic experience working with Justin and his crew. We needed a new roof and we thankfully chose this great company. I would highly recommend Legendary Exteriors to anybody in need of a new roof.
Justin and his crew were excellent. Justin asked for exactly what. he quoted with no additional charges when the job was done. His crew took only 1 &1/4 days to complete with no mess left behind. Would highly recommend this company.
These people did a great job in my house. My roof was leaking and i was very depressed, my neighbor gave me the reference of Justin, He came the other day took care of everything until he put a new roof. Thank you Justin.
I would definitely hire Justin and his crew from Legendary Exteriors. They put up a chain link fence for me in a very reasonable amount of time at a fair price. Justin has been cleaning out my eavestroughs for years and has always done a stellar job. I have also recommended him to my friends for roofing and eavestrough installation and they have been very satisfied with his workmanship and quality of materials.
After some in depth research on roofing companies & was very impressed with Justin Menard owner of Legendary Exteriors. He is very professional, sells a high quality product & the price is excellent. He was very helpful with our indecision in selecting a colour & his suggestion ended up being just right. We are very pleased with the job that he & his crew did. I have recommended him to friends, relatives & neighbors & they are all pleased. He is on time, they clean up when they are done & he goes the extra mile! Thank you Justin & crew for a great job!
Our roof leaked after a big rainstorm. I know he had other jobs on the go but Justin came right away and fixed our roof. Great attention to detail. Very respectful of our time and home. I would highly recommend their work as they did a great job on our roof and they were very easy to deal with.
We had a great experience with Legendary Exteriors. Justin came in to help us with a leak that we hadn't been able to solve. He went to work and was relentless in identifying the source and not just putting a band-aid on it but fixing everything properly. He kept coming back until the job was done to his satisfaction. Moreover, his prices were very reasonable. He was prompt to reply to any questions I had and did a great job of explaining everything he was doing. I can't recommend Legendary Exteriors highly enough. This was just a little job but they'll be the first people I call when we eventually have to do our roof.
I have never been more satisfied with a company. Polite , punctual, caring, respectful, considerate I had many quotes for our roof job. More than I would normally get. This was a real learning experience. I learned how to do a roof correctly and how not to do it. When Justin showed up and went over everything he got every detail RIGHT. Just what I wanted done. Seemed to good to be true. He did it all exactly as we talked about with no complaints or surprises. I can be very critical and expect a good job. I was not disappointed. Wow. I could have paid over double from other companies that seemed good and seemed to give me good advice. You really need to be aware and skeptical. People can appear so nice BUT keep your head up and pay attention. This job was a real pleasure. I am totally impressed. I would not use any one else.
We have been very pleased with not only the quality of workmanship, the job site was left very clean and clear of shingles, nails and any other materials.The crew was very professional and treated our home as if it was their own.
Legendary Exteriors did a great job on my new shingles and ridge vent installation. They provided everything as promised and did a fantastic job. The crew was punctual, polite, and courteous. Would definitely recommend to anyone needing a new roof.
I contacted Justin at Legendary Exteriors late one cold fall day after an enormous rain storm. Water had started dripping into my home causing me extreme panic. Justin was at the house within minutes and quickly assessed the problem immediately. It was related to shingle damage from my solar panel. He repaired it right away. His response and professionalism excelled leading me to make Legendary the roofing company of choice. I had received other inspections and quotes, with Legendary's being not only reasonable, but clearly stated in the quotation. The following spring, I received shingle samples, communication and above all, the company coordinated the removal of the solar panels with that of the roofing work. Immaculate clean up, prompt, courteous, attentive to customer needs and a pleasure to work with. I would not look any further than their phone number when seeking a roofing company.
Justin and his team are one of the most professional our family has dealt with. High quality work for a fair price is hard to come by and that's what Legendary Exteriors provides. We would highly recommend them for anyone looking for an outdoor project.
Justin is professional. His guys are good. They use hand nailing on my roofing. They started early and completed the job within one and half days. They cuts additional vents on the back roof , really useful and good-looking. They took pictures of their roofing work and sent to me, which made me comfort. I like their attitude that seems simple, honest and fair, no disturbing. Recommend.
There were some challenges but Justin and his team met them, delivering not only what was promised … but beyond. Justin and his team are "hand bangers," meaning they use hammers. This is radical in the marketplace of today, where speed equates with profit. No missed nails going between an older homes board decking. Justin looks at what is right, period. There was no nickel and diming, ether. Justin's experience and habit of actually walking the roof to quote makes his quote solid and, I might add, very reasonable. I can say Justin is an easy person to connect to, from the start. Trust is all important. His demeanor and conduct lacks any vulgarity or drama. His crew are likewise … and hard workers to boot. Because of my home's proximity to a busy thoroughfare, Justin's crew hand carried 40-plus bundles of shingles up a two-and-a-half story. He and his crew worked late to get the job done. Again and again, with Justin and Legendary Exteriors, I can vouch for no corners cut.
Get a 15 Year Workmanship Warranty
Enter your information and we will come and give you a 100% free no obligation quote.
If you choose to go with Legendary Exteriors you'll get a 15 year workmanship warranty automatically applied to your purchase. 
You Will Be Taken Care Of
Request a Free Quote Today

Quality Roofing Services in London Ontario
Copyright © 2017 Legendary Exteriors